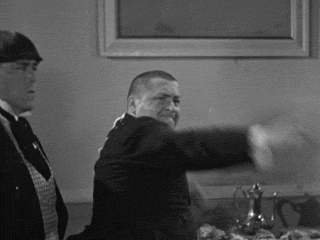 What really happened on George Bush's last trip abroad? The arrested man,
Curly Howard
, is being held at the headquarters of Iraqi Prime Minister Nouri al-Maliki, said one official who wished to remain anonymous.
Curly was immediately subdued, and remains in Iraqi custody.
Gif courtesy of the great blog
Automatic Daddy.